Shopping Cart
Your Cart is Empty
There was an error with PayPal
Click here to try again
Thank you for your business!
You should be receiving an order confirmation from Paypal shortly.
Exit Shopping Cart
Soaring Free Spiritual Healing Centre
Psychic Readings, holistic healing and learning centre for those on a spiritual journey.
Over the past few months, I have seen many things in my life change. People have come and gone and my wishes or dreams for myself have changed as well.  I have manifested many things through the past few years.  I am looking for change.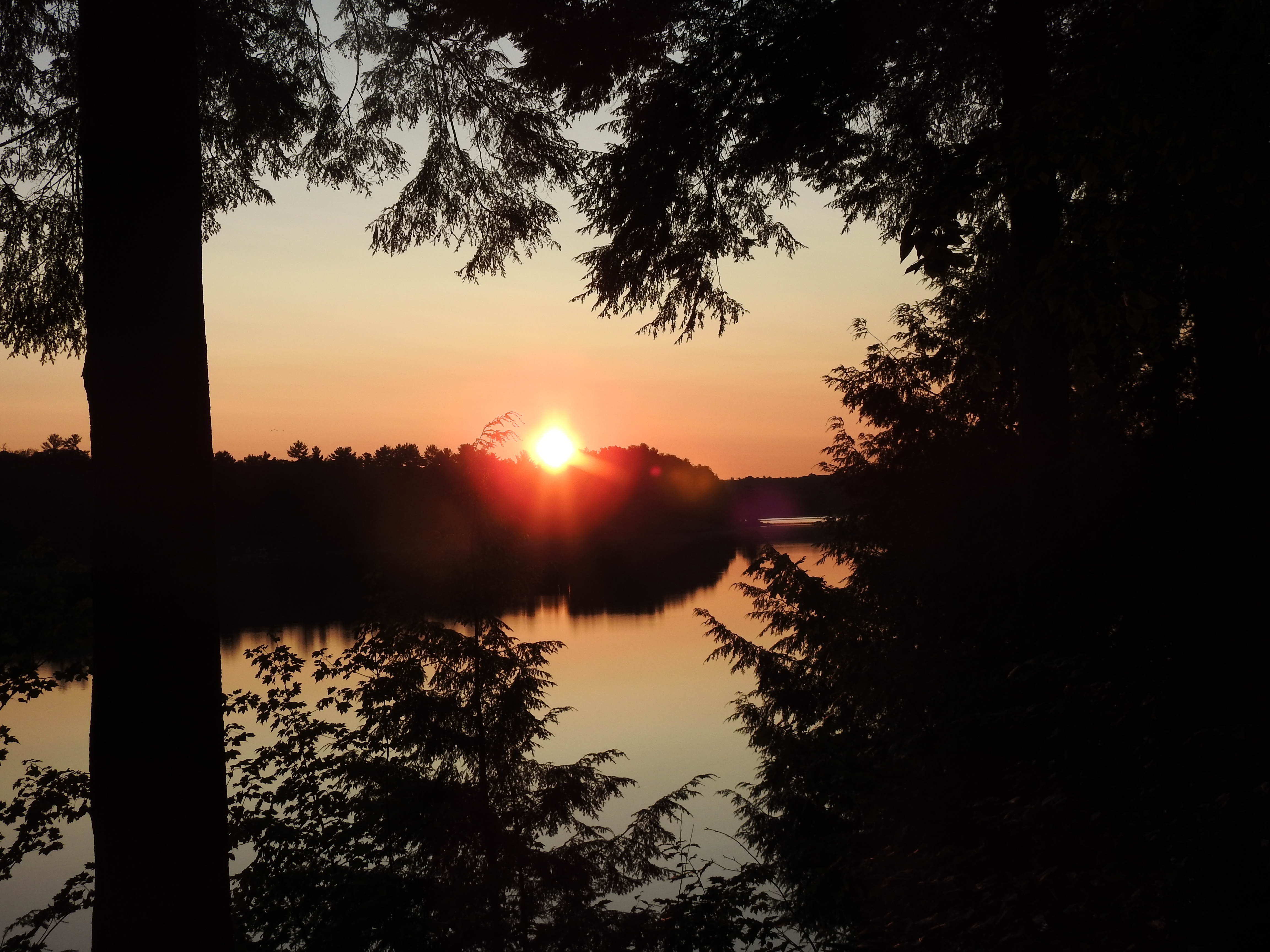 I took a week off this month to go dark - no computer, no phone, cell phone was with me but no reception unless we went into town for supplies.  It was simply a time to recharge and find peace again.

This picture was the view from my bedroom window each morning in the cottage we stayed at.  I would watch the sun rise, breathe in its beauty and simply be in the moment.   This time away, left me refreshed and brought a clarity to me which had been missing for a while now.   My journey has been pretty much set in stone from the day I was born however it was not fulfilling me any longer.

Each one of us has a life that is ever-changing. However, at some point, we will look at things and ask 'is there more?'.    I had reached this point.    When life becomes mundane and nothing changes, day in and day out, it's time to reassess what is happening and what changes or dreams are left unfulfilled.

This is where I am at the moment. I have shifted my growth and direction of my growth.   I have seen that family is my most important objective right now.   Even though they all live a fair distance away, it is important that I find a way to spend time with each of them and make sure my children and grandchildren understand that I love them unconditionally.  

The other area of change is 'me time'.   I often tell you to make sure there is 'me time' each and every day.    Things became very hectic for me prior to my vacation. I was miserable, tired and drained.   I was not taking my own message to heart.   My guides told me 'stop and smell the roses' (so to speak) and I did but then continued in full gear again.    Now, I have stopped, I am journaling daily again, eating better and drinking that gallon of water (or more).  It has helped in my clarity and how I feel.   My energy level is coming back in a huge way and I am sleeping at night.   

I would like all of you to look at your life and decide 'what is missing right now' or 'what is taking my energy away'.   The answer to these questions will also affect other aspects of your life - usually your health and your relationships with others.   If you are walking into work, dragging your butt because you hate where you are, change it.   If you are forcing yourself to get out of bed, because you hate what the day ahead is going to bring, change it.   If you are unhappy with a part of you, ask yourself if you are trying to be someone else or a version of someone else, or if this is caused from other outside factor - and change it.   It is that simple.

Even if you can't see the answers to what you need at the moment, take the time to allow yourself to recharge.   Turn off the TV, the computer, the cell phone - take the electronics out of your life for a few days.  It will be withdrawal for a bit, but by day 3, you will start to become more relaxed and in a state of contentment.    Remember, WIFI has an effect on your energy as well and it is good to have the crystal Shungite in the home and you can get those that can be stuck right to your cell phone (the worst offender).   It is about healing all and bringing your energy and the energy in your home into perspective of being as healthy as it can be.

Take this month to prioritize your life. Take this month to see what you need to change for you - not for another person, simply for you. Let me know how you are doing and if I can help, I will definitely give you the time.

Blessings to you always
Sheri Baldwin
Soaring Free Spiritual Healing Centre
http://soaringfree.ca

Categories: None
/