Shopping Cart
Your Cart is Empty
There was an error with PayPal
Click here to try again
Thank you for your business!
You should be receiving an order confirmation from Paypal shortly.
Exit Shopping Cart
Soaring Free Spiritual Healing Centre
Psychic Readings, holistic healing and learning centre for those on a spiritual journey.


Trust - that everything is as it should be and trust that everything will shift in the right direction for you. Enjoy this 3 minute meditation which was recorded in one of my favorite resting and recharging places.  
 



As you go through day to day life, things fall apart, roadblocks come up to stop you from living your dreams and yes, even people (friends, family) those that you trust and believe in will let you down.   It is not a personal attack, it is simply the nature of life. 

When you are lost, down and out, take 3 minutes to simply sit and listen to the waves, to the sound of a breeze, to the sounds of nature and allow yourself to recharge with goodness and fullness.   

Each time I sit in nature, I feel at peace inside, even if only for a few moments, it always gives me a renewed strength to go on throughout my day.   When I am troubled about something, frustrated or can't figure out an answer, I go to the lake (my peaceful place) and listen to the sounds that come through nature. This is when I receive the clearest messages from spirit.  I am a water person through and through.

A few days ago, I had a concern about finances and it was bothering me to the point that I knew if I did not change my internal thoughts, I would create what I was thinking about lack and abundance.

I knew I had to shift my energy so I trecked down to the beach to take a walk and just breathe.

On my walk, I always watch for beach glass (glass that has been polished by the waves and is often found in clear, white, blue, brown or green colors).  However on this particular day I did not find any beach glass but I did get a message from Universe, that my concerns were not true concerns.  I was creating the lack in my mind.   It was time to shift my thinking.  This revalation was coming through as I could hear spirit speaking to me as I took each step.  And then Universe gave me a strong affirmation of the truth.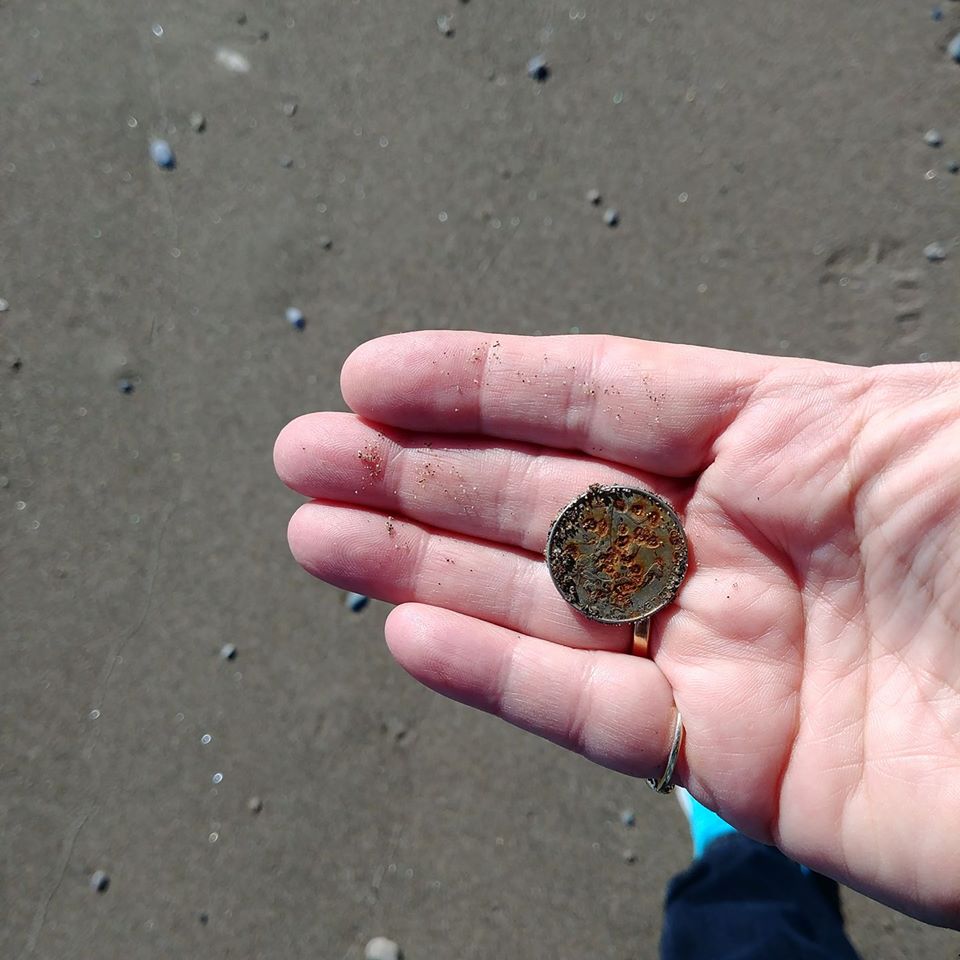 This coin (a quarter) was set out in the sand, away from all stones, and the message came through loud and clear "Don't you know all your needs are met?  They always have been and always will be.  Do not let lack or fear enter your mind because it is simply ego trying to derail you from the truth. You are loved little one and all is in Divine order."


Each person receives messages in some way and yours may come in a different method than mine, however they do come to you, if you listen.   You have been told many things over the years, trust that they are the truth of where you life is intended to go.  Life is not meant to stay stuck in the past, but lived in the moment and the future, it will simply create itself as it was meant to be.


Blessings to you always
Sheri Baldwin
Soaring Free Spiritual Healing Centre
http://soaringfree.ca

Categories: None
/